Shop
If you looking for unique and affordable furniture, then one of our two stores can provide you with whatever you may need. Whether you are looking to replace an old domestic appliance, need a new sofa, or are just looking for some soft furnishings to brighten up your home, then come and visit us today.
Shopping with us not only saves you money, but also helps your local community by providing jobs and volunteering opportunities. What's more, you will be helping the environment through the purchase of recycled goods.
Featured Products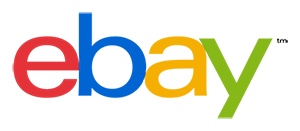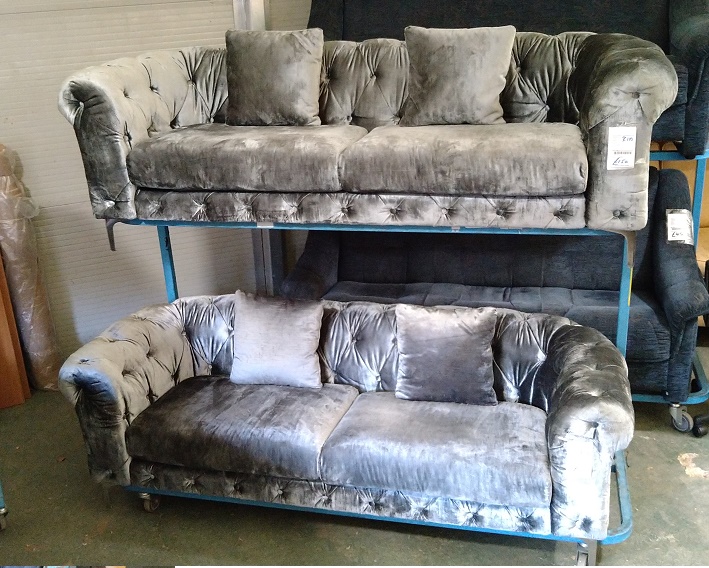 Bling Bling!
How about a bit of silvery sofa surfing with these two eye catching cjhesterfields...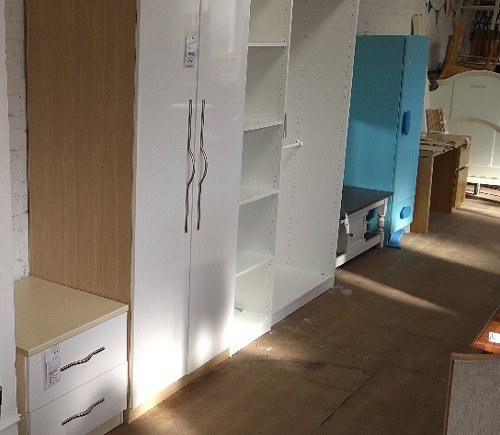 WARDROBES
A range of wardrobes to suit every size bedroom and every taste.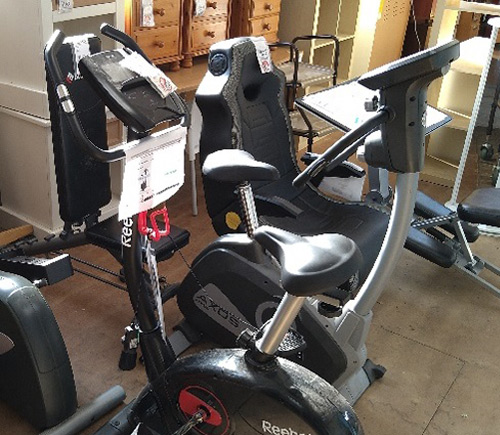 EXERCISE
Yes, we also do exercise equipment – come in & get fit for a fraction of the price of gym membership!